ANDREW DAWSON – Head Winemaker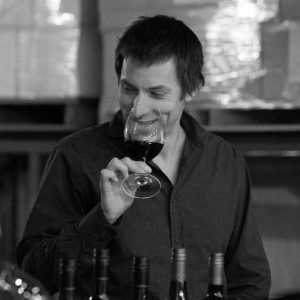 Andrew began his professional life as a teacher, but a passion for wine got the better of him. While on a nine-year stint living in Hong Kong, he completed his WSET Diploma and subsequently taught wine appreciation classes. In 2015 Andrew moved to Margaret River to study at Curtin University. Despite originating 'over east' he now calls Margaret River home and is totally besotted with the region and its wines.
As well as vintages in Margaret River, he's also completed harvests in the Napa Valley and Oregon in the USA; the Rheinhessen in Germany and the Victoria's Yarra Valley. Andrew sees these international experiences as an invaluable step to becoming a more complete and rounded winemaker.
Since joining the company in November 2017 Andrew has worked hard to continue to improve their high-quality range of wines. He loves having grapes from an established, world-class Margaret River vineyard to work with, but has also been impressed by the fruit from the Blackwood Valley. He has a passion for Chardonnay, but also loves playing with the Mediterranean varieties such as the Vermentino, Tempranillo and Grenache. He is focused on quality and allowing the fruit to speak; balanced, integrated wines that are fresh and drinkable are always his aim.
Andrew is a firm believer in the value of the wine show system and has been involved with judging at the Margaret River, Blackwood Valley and Timber Towns Wine Shows. While studying at Curtin he won 'Sensory Award' for best sensory student in his year.
Aside from his serious love affair with wine, Andrew also enjoys running, gardening, fishing, spending time in the outdoors and the odd fancy craft beer or single malt.